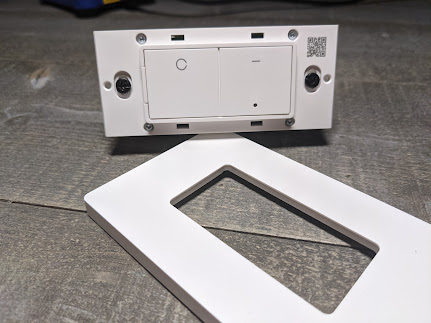 Looking for How to Flash them?  Complete Flashing Guide - Wiki Link 
Can we flash Tasmota on it?  YES!  The Linkind Smart Switch is rather unique.  It uses an ESP32 chipset, two independent buttons, two independent LEDs (behind the small hole) of green/red and one relay.  It comes with a non branded white screwless decora faceplate.  The switch can also be used in multi-gang boxes as they have the additional mounting holes. 
⚡Products We Use/Recommend
Amazon US - https://amzn.to/2YZNDeO
Amazon UK - https://amzn.to/2TnG2R4
Amazon CA - https://amzn.to/2JWsNq5
⚡Be Social!⚡
YouTube - https://youtube.digiblur.com
Discord Chat - https://discord.digiblur.com
Patreon - https://patreon.digiblur.com
Facebook - https://facebook.digiblur.com
Instagram - https://instagram.digiblur.com
Please note, the product links above could be affiliate links, using them could earn digiblurDIY a small commission of most purchases and helps with future video projects. Thank you!
Linkind WS240010008